Sometimes I really miss my job. I've been working in a concert agency for almost two years, but now our agency has no clients, so I'm back to translations.
I have to tell you, working in show-biz is one of the most nervwracking lines of work I can imagine. Constsant rushing, screaming, deadlines, nerves etc. But at the same time it's a magical world, believe me.
Morning soundchecks, empty opera houses, world known singers and musicians, orchestras, all the dresses, hair&make-up, flowers on the stage, amazind hotel rooms and all the traveling... So yeah, I do miss my job. Those years were an amazing experience for me.
One of the first concerts I've organized was for a national holiday. So there were a LOT of flowers in our dressing room for all the participants etc. The beautiful flower baskets are from the President (blue+yellow, the colour of our national flag) and Prime-Minister of Ukraine (various colors). It's some kind of a protocol - to put the flower baskets on the stage after the President, Prime-Minister etc. finish their speaches. I'm not big on politics (like at all)), but the flowers were amazing). November 2009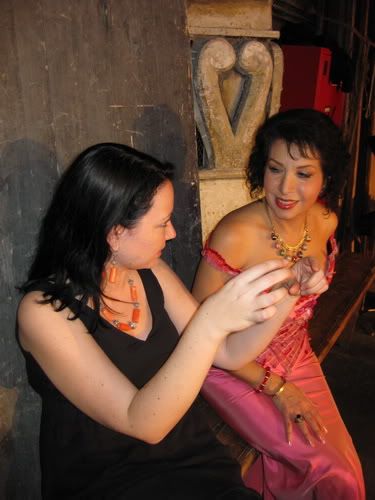 Our first "La Scala Stars" concert in Odessa, December 7 2009. It was awesome. We've had a great concert in Kyiv, then the next day had a plain to Odessa, a limo ride from airport to hotel, free time (I've met one of my besties, who lives in Odessa, so we went for a walk, then a wonderful dinner, and then we've hit the bookstores, my biggest passion of all). And a great concert the next evening. That's the picture of me and Natali Nicoli, Austrian mezzo-soprano.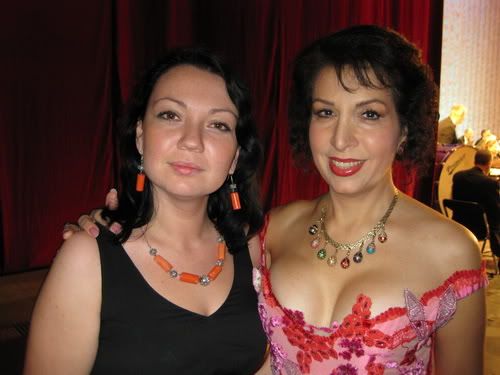 A few outfit moments - this is my only little black dress (I've never needed them before this job). It's from PTA, I've bought it on sale and I love it with all of my heart. The neclace and the earings are hand-made by my mommy from genuine coral.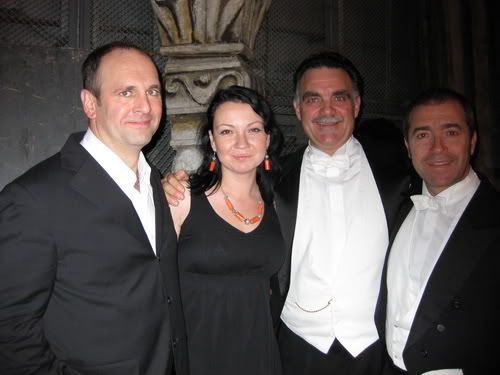 Our singers and me)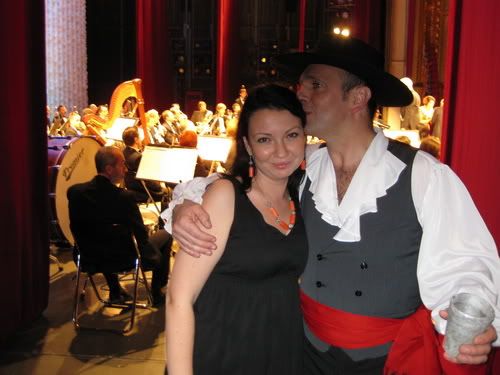 With Thomas Gazheli, baritone from Germany.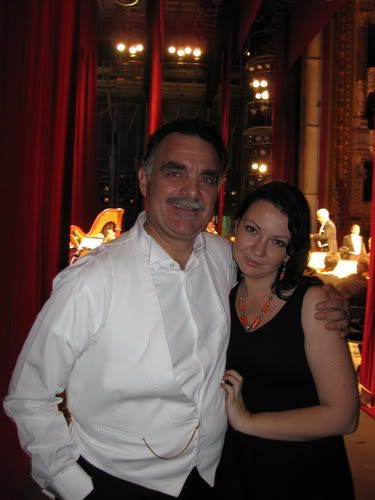 With Giorgio Giuseppini, bass from Italy.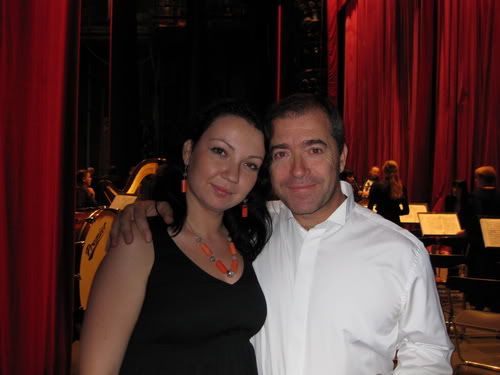 With Guillermo Orozco Contereras, tenor from Spain.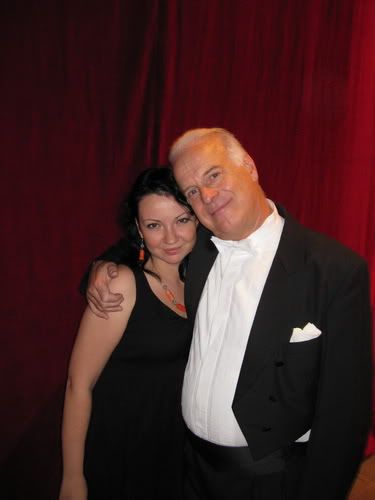 With Mats Liljefors, conductor from Sweden.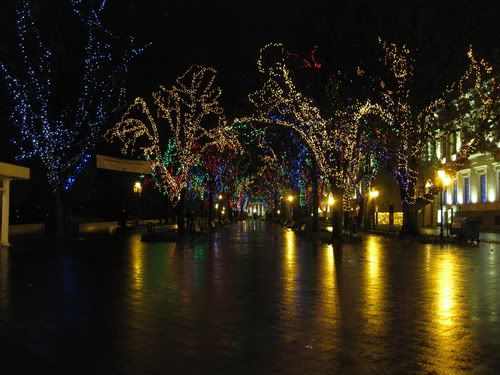 The boulevard by the sea, where out hotel is situated.
The hotel itself. A wonderful historical place where
Isadora Duncan, Georges Simenon and
Marcello Mastroianni stayed.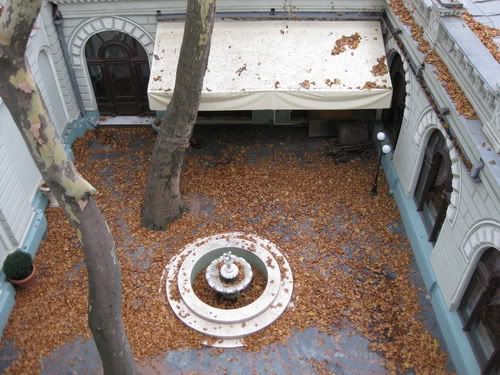 The yerd inside the hotel. It was December, but it still felt like it was autumn)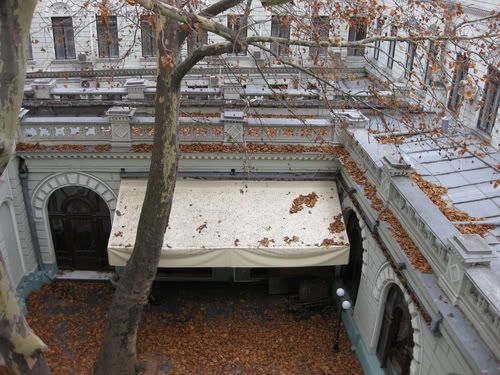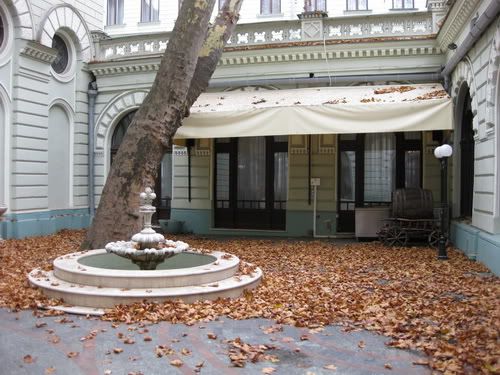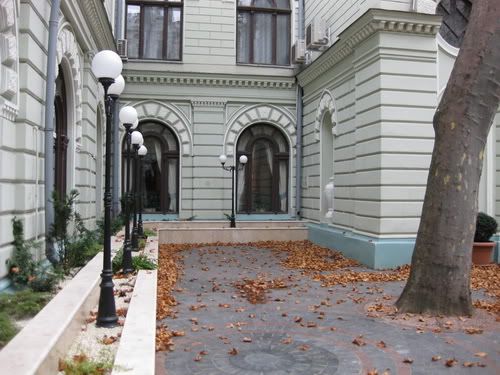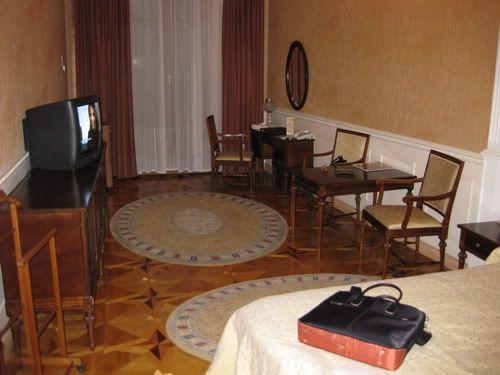 My room. Not as glamorous as I had the second time, but still lovely. I've had the wiev of the sea and lights of the boulevard both times) And my laptop case is already on the bed))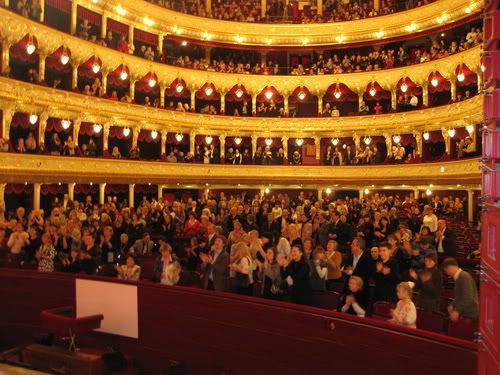 Opera house by night, during the concert)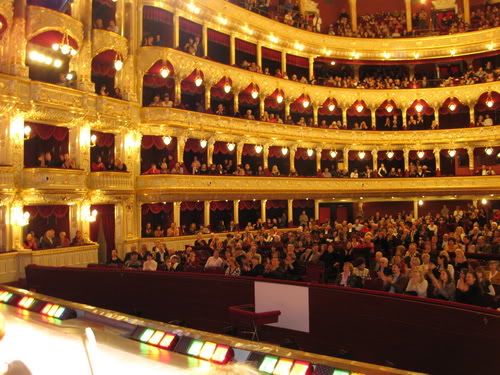 Maestro Liljefors and Natali Nicoli - Habanera fron "Carmen" by Bizet.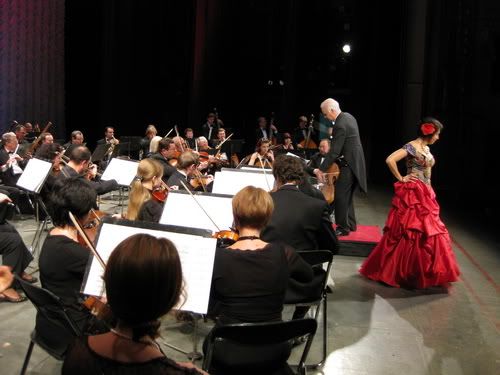 Opera house in morning, before the concert. I've had the time of my life walking the empty stage, halls, staircases. Magical.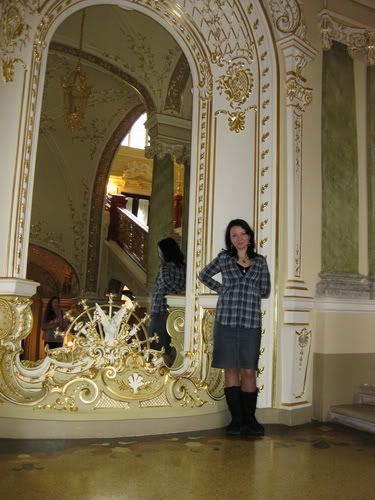 And yeah, it's apparently my favourite plaid shirt for the day of concert (it's from Pimkie))) But what's the hell, I always have to dress up for the concert, so why not walk around in plaid and uggs why I still can?) BTW, I know how everyone hate uggs and all footwear like this. But sorry, haters to the left (c). It's the best footwear for this life style ever. When you're running behind the scenes the whole day, there's nothing more comfortable than uggs or convers.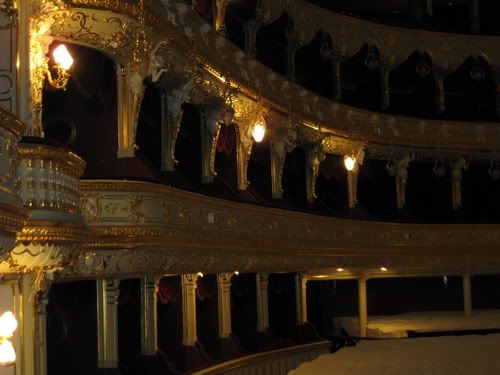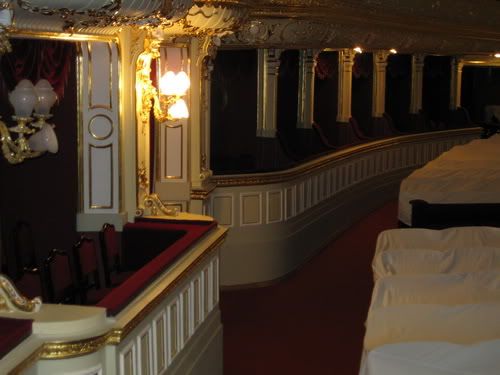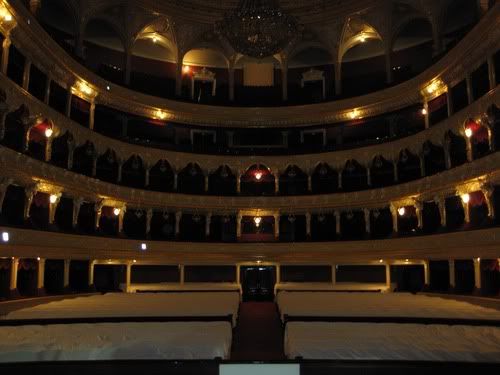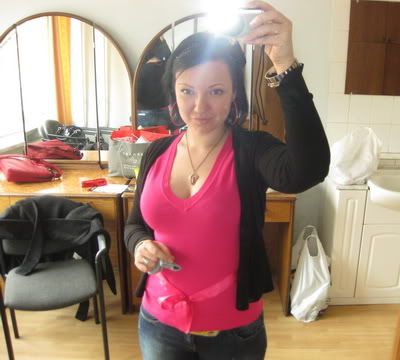 Me, fooling around in our dressing room before the second "La Scala Stars" concert in Kyiv. April 2010
My room in the same hotel before the second concert in Odessa. It was the room, in which Guillermo stayed for the first concert. The only thing that confused me in this beautiful room was the second bed)) I was living alone, why would I need two beds?)